Hair pins are in! Is what I'm seeing from the internet. And since my hair is just now getting to that lovely point where I can maybe-possibly pull it back (or at least to the side) I'm browsing. Here are some of my favorites:
Lunar E-Clips Hair Pin Set http://www.modcloth.com/shop/hairaccessories/lunar-e-clips-hair-pin-set
okay I'll admit, I just love the punny names at modcloth >_<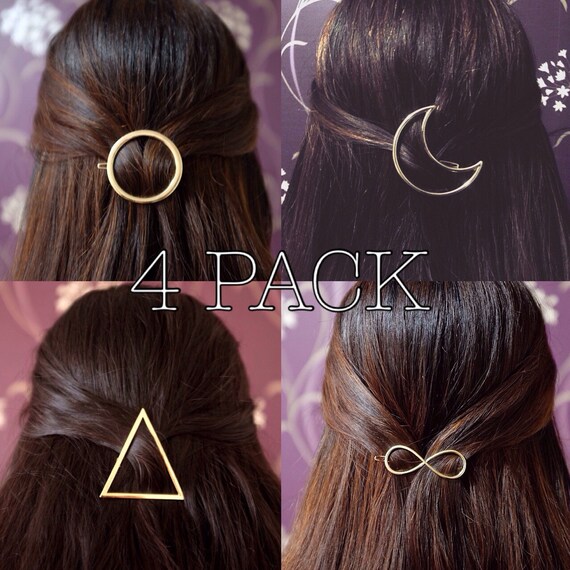 https://www.etsy.com/transaction/1063018962
I bought these from Etsy a little while ago and I've been wearing the moon one both days since they came in. My hair isn't quite long enough to always pull it back like shown in the picture but I have it off to the side. I have to repin pretty often but it's so cute
http://www.trendhunter.com/trends/calourette
They don't have the link to buy these that I could find but this looks like fun since people might think there's a bug in your hair
You can buy skeleton hand hair pins anywhere from hot topic to walmart right now since it's October but I have a couple of sets that I've been all about for a few years now. I like wearing them kind of like this so that it looks like something is going to climb out from behind my hair.